Get to know your colleagues and learn how they manage both their independent practices + academic careers
Meet and greet in different working spaces in Zurich.
You are Welcome!
Wednesdays, different VENUES
Students have a lively exchange at ETH. The professors know each other, network and even work together. And the Mittelbau? The assistants (that's 400 people) usually only know each other in relation to the students or the professors.
With the Werkstattgespräche we want to set the exchange among ETH staff in motion. Since most assistants are employed part-time, we want to know more about their independent work, which they develop outside the institution.
The format of the Werkstattgespräche has existed since 2006, initiated by Harald Stühlinger. Due to its original orientation as a "colloquium for architectural, art and cultural history", it was primarily used for the theoretical exchange of doctoral students. Since there are now numerous other events for this purpose, we would like to refresh the format and combine it with the practice of female architects, designers and artists. They are intended to be informal encounters at different locations in the city of Zurich, which are connected with their own practical work.
HS 2019
MARTINA BISCHOF September 2019 – 19h
Architect, Designer and Student of Arthistory
Assistant at the Chair of Adam Caruso
Eglistrasse 8, 4th floor, 8004 Zürich (likely to change)
FS 2019
LUDWIG BERGER 17. April 2019 – 19h
Soundartist and Composer
Research Associate at the Chair of Christophe Girot
ETH Zurich / HIL H 40.5 / AudioVisual Lab
www.ludwigberger.com
HS 2018
Werkstattgespräch  3 / 2018 – 5. Dezember 2018 – 8pm
TEN Kantine, Genossenschaft, Dreieck, 8004 Zürich
Werkstattgespräch  2 / 2018 – 21. November 2018 – 8pm
Tanrisever Architektur / Haldenbachstrasse 34 / CH 8006 Zürich
Werkstattgespräch  1 / 2018 – 3.Oktober 2018 – 7pm
DAVID JENNY – Gramazio Kohler Research / ETH Zurich/ Building HIB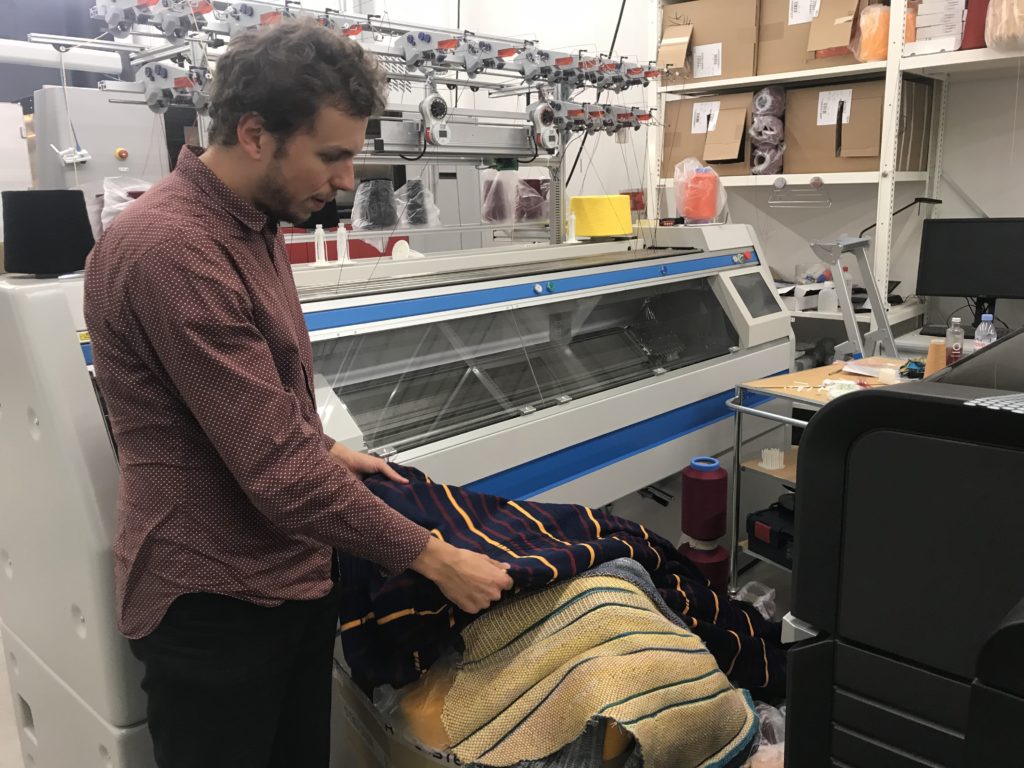 FS 2018
Werkstattgespräch 1 / 2018 – 18. April 2018 – 7pm
Delphi, Eibenstrasse 9, Zürich
Werkstattgespräch 2 / 2018 – 9. Mai 2018 – 7pm
F.A.T.  / stands for Forum for Architecture Theory.
organized by Fabio Don and Marco Zelli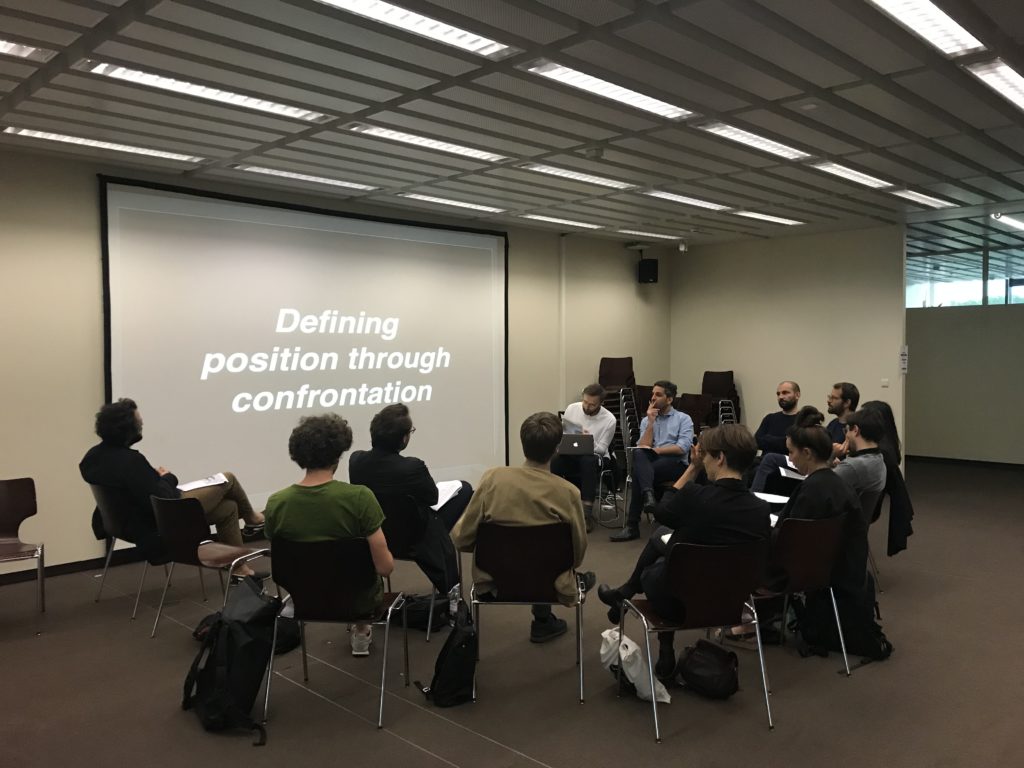 Werkstattgespräch 3 / 2018 – 23. Mai 2018 – 7pm

Flüelastrasse 32, Zürich
Coordinator: berit.seidel@gta.arch.ethz.ch
FS 2017
Werkstattgespräch Praxis 1 / 2017 – 28. März 2017 – 7pm
U5
Flüelastrasse 6
CH – 8048 Zurich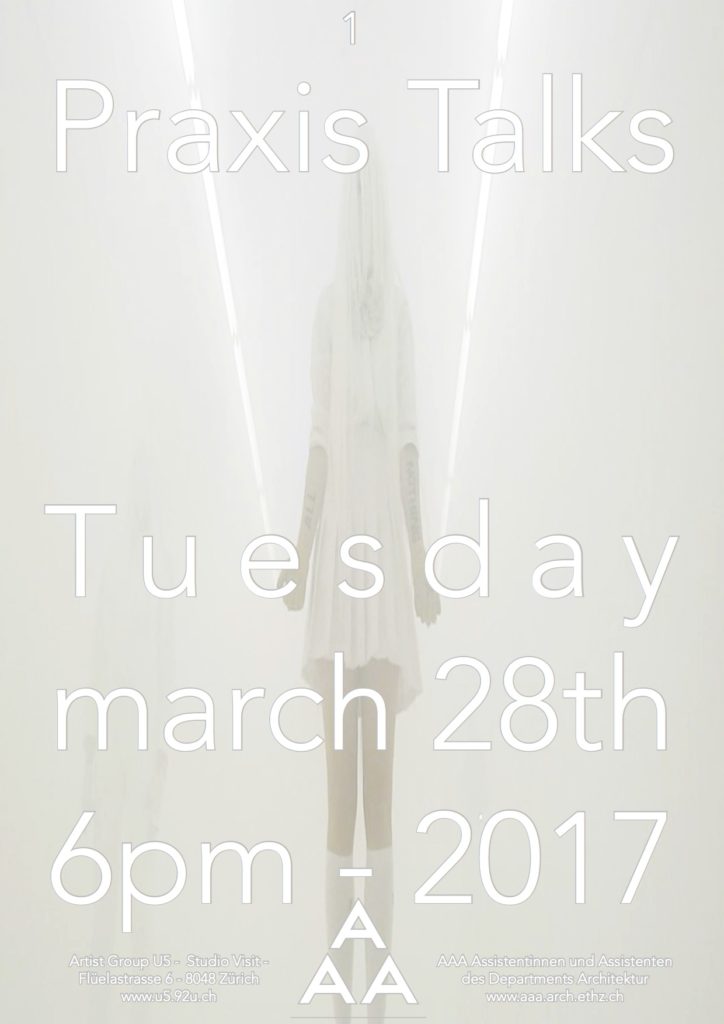 HS 2017
Werkstattgespräche Forschung 2017
13. November 2017
"Designing the Architect: The Drawing in Renaissance Architecture" Dr. Cara Rachele (Professur Delbeke, ETHZ)
27. November 2017
"Concrete Nonlinear – On Building a Monograph of Zurich Artist Shizuko Yoshikawa" Dr. Gabrielle Schaad (Gastdozentur Lange, ETHZ)
11. Dezember 2017
"Skalierte Modelle, skalierte Kamera" Sarine Waltenspül (FSP Transdisziplinarität, ZHDK)
Coordinator: Moritz Gleich gleich@arch.ethz.ch
Location: HIL E 71
Time: Mondays, 6pm